First thing of all:
yaoi_chan
, happy (belated) birthday! I know it was yesterday but I had an exam today and was totally out of the loop.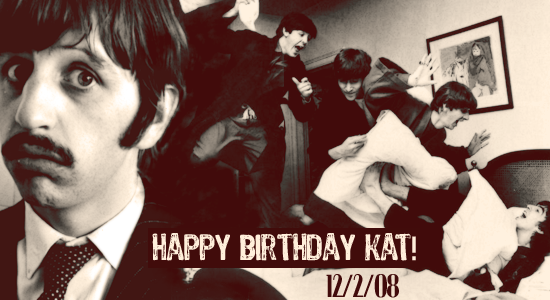 Forgiven I hope, y/n? *hints*

That said, second exam (Hobbes) gone. Good enough result seeing that I fried outside for four hours before he called me so that's okay ._. still two to go and from March I have three full free months. Thanks, I'd pretty much like it.

Then I go away one day and I find out that Stone Temple Pilots are reuniting on tour and Velvet Revolver didn't call it quits but almost? What? One moment, I love STP so I'm glad for them even if they'll never come to Italy so unless they do another record I'm not getting anything out of the reunion XD, but erm, Velvet Revolver were the only new (metaphorically speaking...) good band around! Well, I just hope Slash and Duff don't split up. And that they don't go back with the red psycho, if VR are over. Blah.

Next exam is Rosseau. If he asks what he asked a friend of mine aka what is the relation between Locke and Rosseau I'm going to laugh in his face. Can I do otherwise..?

And oh, WRITER'S STRIKE IS OVER! And we get at least five new Lost episodes I heard! Well, enough for each main character to have a flashback, even if this makes me think Rosseau's flashbacks will be next season. Which makes me very, very sad. Oh well, at least Friday there's the new one.

I hoped to finish with the exam sooner in order to try to write that crack or something but argh, it's too late and I'm going to see some '40s movie tonight (I realize I haven't seen a movie in a theater since December. I need for exams to be over.). guess I'll try tonight or tomorrow morning.

Then, uhm, what else, I still have three not guessed movies so if someone wants to have another try the post is under this one and I guess it's enough for now. .?